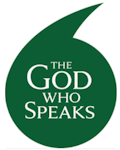 Church
of the
Good Shepherd
Annual Christmas Bazaar 2013
It was a great day!! Remarkably calm and we had loads of help this year. Im not sure if it was as busy (we seemed to have more room somehow) but people were clearly spending as all the stalls did better than last year.

Our find the smartie in the cake was a new game to win brilliant donated prizes such as beauty treatments, cash, golf days, days out and a signed football from Nots County amongst other things! after a slow start this went down a storm raising £140!! (Thanks to Alex Pizura, Lisa Speirs and Carla Lausi for their hard work getting 23 amazing prizes!)

Another new thing was Maria Petman Yasmin Castle and her friend Julia (I think was her name!) doing holistic treatments, manicures and pedicures. This was a huge success and raised around £250.

We had a different cake lady as Averil who usually does it was without a kitchen. Caroline Keane Hayes is new to the parish and really enjoyed the day.

Paid stalls did very well and we had comments from the new stall holders about how friendly our parish is and what a great atmosphere it was.

Cynthia Mee did a storm with her knitted teddy stall (donating all proceeds to the church) as did Reg with his stall. The Good Shepherd school were as always hugely successful with the bottle stall (all donated by the parents).

A big thank you to the mystery pickler too whose jars went down a storm!! Very kind and beautifully presented. This helped raise over £100!!

We had all the old favourites of course but none of it would have been posible without the amazing suport we had from
Liz Hammond, Anne Steele, Maria Morris, Alex Pizura, Lisa Speirs, Suzanne Aspinall, Julia and her husband (Finance lady), Jim Pacey, Katie (Liz's daughter), Marcus, Maria Kirk, Viv Mcrossen and her family, (kitchen) Good Shepherd PTA, (Bottles) Bridget Verner,(Kitchen) Anne Verner, (Bric a Brac and own stall!!) Carolyn Hunt, (Santa) Reg, Sheila and Pete Thompson and family, (Books, Plants, repository) Jenny and Ray Steeples, (Enterance and stall) Cynthia Mee and family, (Teddies) Maria Petman, (Treatments) Yasmin Castle, (Nails) Amo and Paddy Lausi, (Prize donation, fetching and carrying, babysitting) Clare, Beth and Louise Kelly, Shauna Cunningham, The Jones Family, Anne, Chris and Olivia Hardwick, (Stalls) Nikki Gaughan and Catherine Tyler, (face painting) Annemarie Fretwell (Toy stall) and all those who ran stalls, cleaned up, set up and generally made it work!!

plus thanks all those who brought in cakes, tombola prizes and chocolates. It isn't possible to have such a successful event without the support of the parish who come along and participate.