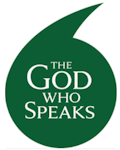 Church
of the
Good Shepherd
A very relaxed and enjoyable evening was had by all who attended a wonderful, humorous and very polished performance by the 50 strong Bestwood Male Voice Choir.
It was a pleasure to welcome them at the Parish centre,
enjoyed an interval break with a raffle ticket draw with a top prize going to



Dennis & Maureen Winner No: 877,
2nd Prize: Jane No: 863;
3rd Prize: Eileen Vaughan No:68 and
4th Prize: Sandra Richardson No:713

Congratulations to all our winners!
But remember you are all winners for supporting Our Lord's church, thank you.
A word of gratitude to the Social and Hospitality Committee for all their hard input on the evening as well as for all the pre-event preparation and planning.
All profits from the evening, £432.00, is in support of the restoration Building Fund of the Church.