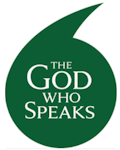 Church
of the
Good Shepherd
The Burn's Night Supper held in the Parish Centre on January 28th was a enjoyable occasion where those attending took the opportunity of celebrating the life and work of Scotland's National Bard, Robert Burns.
The Scottish flavour of the evening was evident with each of the dining tables having a tartan table cover with balloons, posters and other items with a Scottish theme being on display.
The mood of the evening was set at an early stage when the kilted Scottish piper had the guests standing and clapping in time to the skirl of his pipes when he led the procession of the haggis from the kitchen to the dining room playing a stirring Scottish marching tune. Jim Thomson then had the privilege of addressing the haggis in Robert Burns own words and in the dialect of the time. The Selkirk Grace was said and the 60 guests settled down to enjoy the traditional Burns's Night meal of soup, haggis, neeps and tatties. A dram of good Scotch whisky was available for those wishing to enter even further into the spirit of things. Mike Hoy made an entertaining 'speech to the Lassies' and Polly Smallwood took the opportunity of responding. Various other of Burns poems were recited.
A selection of Scottish music and ballads were played from specially chosen CD's and guests danced to the music.
The evening ended on a high note and good spirits when guests joined hands and together to sing auld lang syne.
It was altogether a very enjoyable evening and the Parish Social Committee are to be thanked and congratulated for their hard work, commitment, planning and organisation involved.
3 Thackeray's Lane, Woodthorpe, Nottingham, NG5 4HT. Tel: (0115) 926 8288