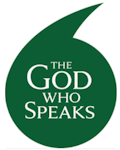 Church
of the
Good Shepherd
On Thursday 4th December 35 members of the Good Shepherd Church Friendship Club, from Woodthorpe, Nottingham visited Chatsworth House. The theme for this year in the main house was Alice in Wonderland. However, on arrival at Chatsworth everyone, pursued their chosen activities of eating, shopping or walking in the lovely grounds. The weather was very favourable which enabled time to be spent in the fresh air walking round, and admiring the beautiful gardens. The group then gathered together at 1300hrs to enter the house itself and see the displays.

On the return journey the coach driver kindly diverted to the famous Chatsworth Farm Shop. As anyone can imagine, this was an Aladdin's cave of magnificent food and drink, in particular the butchery. The Skills coach company with Pete behind the wheel brought us all safely back to the Good Shepherd Church for 18.15hrs. A big thank you goes to our photographer John Evans for all his skill and vigilance in capturing the essence of the day.

My thanks to everyone for making this a very enjoyable and fun day.