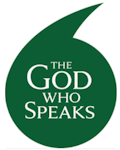 Church
of the
Good Shepherd
Kenyan Orphan Project by Grace Langford
I would like to extend a massive thank you to the Good Shepherd parish, who by bake sales and a wonderful vintage tea afternoon enabled me to raise my £800 target for the incredible charity Kenyan Orphan Project. Having seen first hand how the money is helping equip schools with much cherished learning equipment and how it has supported orphaned children in order that they may go to school, I can testify to how much of a difference your generosity and support has made.
I spent my first two weeks in a school in Kisumu, with university students from all over the UK who had all raised money for the charity. Hot days were filled cooking, cleaning, painting and teaching. The time gave me many special memories, but one stands out, in which abounding despair and hope hit me in equal measure. We were doing a lesson on diseases where we took small groups. One group I had, stormed through what I was meant to teach them so quickly that I asked them if they wanted to learn about treatment as well; they gave a resounding yes. From not knowing that bacteria had a cell wall they were now able to explain in perfect detail how penicillin worked in a minute flat. A kid I'd got close to, who wanted to be a doctor, excitedly begged to be taught how more antibiotics worked. I was overjoyed at the love of learning and potential emanating from these kids, but simultaneously heartbroken at the lack of resources and opportunities available to them. The kid I was close to displayed more enthusiasm and natural ability for medicine then I ever did and yet I'm the one in one of the best medical schools. If he can't fulfil his dream of being a doctor then the injustice of this world is too much for me to bear. I pray that God will move the mountains in his way.
The second two weeks were spent in the company of the Franciscan Sisters of St Joseph, at Christamarianne and Asumbi Mission Hospitals. It was an incredible opportunity to learn the health care structure of a third world nation and to gain a patients perspective of the infectious diseases I am specialising in. My eyes were opened as I explored the town. My heart still breaks as I remember the greeting of the street children we met: "Muzungu, (meaning wanderer, a name they give to Europeans) are you here to take me to school!?" Despite the huge challenges that exist in the region, I left hopeful, knowing that there were living saints at work. I am so grateful for the care and hospitality of the sisters.
My Kenyan adventure showed me how much work there is to be done; how God longs to use us as his hands and feet; and how much joy there is to be had on the journey.
3 Thackeray's Lane, Woodthorpe, Nottingham, NG5 4HT. Tel: (0115) 926 8288