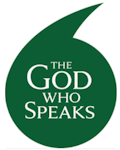 Church
of the
Good Shepherd
Papal Canonisation
26 April 2014
A Spiritual Day Of Reflection: The Life of a Pope John Paul II
It was with tremendous joy and anticipation that the Marian Hall was set up in preparation for the day event of reflecting on the life of a Blessed Pope John a Paul II, in preparation for his Sainthood the next day. Following the advertised programme the 5 part DVD was screened, great in depth look at the life of John Paul, from Crakow to St Peter's Chair, the fall of the Berlin Wall, witness to peace, walking towards the third millennium and from Jubilee year to the last goodbye.

It was with great awe one could only reflect how vast the Holy Spirit could reach so far and touch so many when one allows the Spirit to work freely through an individual, as Pope John Paul II did. Why is it important to know of saints - so that we can learn from them and learn how to implement faith in our lives.

Those who supported this event were very pleased and extremely grateful to have participated , Monica and Noel shared their thoughts on meeting a living Saint in their time, others expressing the wonder and beauty of Pope John Paul II life. The Papal documentary was accompanied by polish doughnuts (delicious and a first for many) and a light soup luncheon (heartfelt thanks to Marcos who as always delivered a very tasty soup), ham and cheese rolls.

Alongside was a faith stall offering a good selection of faith books and Sainthood memorabilia.

With good sales we have raised £224-75. Thank you to all who gave so generously of their funds, investing in gifts that will just keep on giving, deepening their faith and making them courageous disciples in Christ. God bless you all. May God's face continue to shine on you all.
3 Thackeray's Lane, Woodthorpe, Nottingham, NG5 4HT. Tel: (0115) 926 8288