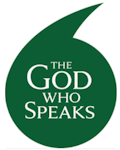 Church
of the
Good Shepherd
John Paul Kirkham, writer and poet was born in the 1950s and grew up in Merseyside, England.
My parents were Anglican but my paternal grandmother who I seemed to spend most of my time with as a child was a very devout Catholic and most of my childhood memories and prayers come from her and I grew up with the standard Catholic prayers that were taught to me.

Although I always had a faith and belief in God I seemed to have spent too many, many years in the wilderness and my own journey of faith gathered momentum in 1999 when I decided to join a parish RCIA course (Ss Peter and Paul's, Ilford) and became one of the first (along with thousands more) a 21st Century Catholic convert.

Plunging in at the deep end I was asked the following year to help out on the RCIA and soon found myself facilitating the process within the diocese of Brentwood. The session notes that I produced over a ten year period have finally resulted in a concise and simple guide to the Catholic Faith which is now freely available to all.

Although over the years I have contributed and written everything from book and film reviews to journal editorial, primarily I have always been a poet and a large anthology called "In Violet" is available (free to view and download) from Obooko.com

As I writer my Catholic Books include:



Through the invitation of Divine Mercy Publications in Ireland I have also researched, helped and collaborated with them in the writing and production of books on The Sacrament of Reconciliation, Padre Pio and The Holy Souls.