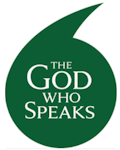 Church
of the
Good Shepherd
Maranatha is a free, open and loving Community of Christian believers, active in all the churches throughout the country and abroad. We pray and work for UNITY, RENEWAL and HEALING in the Church and all the nations. We share a passion for unity between Christians and for peace and reconciliation in the world.

We yearn for renewal of faith in our land and in our churches and believe that the healing ministry should be central to the work and life of the Church. We are not a church or a breakaway movement but positively encourage our members to be more effective Christians where we live, work and worship.

Maranatha is a prayer, not a title. It is an Aramaic phrase meaning 'Come, Lord Jesus', (Rev. 22:20). It has been the prayer of Christians throughout the centuries and is the prayer of our Community. If you wish to know more about us please visit our website www.maranatha.community.org.uk

Our local group meets on the first Monday of each month at 2.00 pm and on other Monday evenings at 7.30 pm. We also have prayer cells, a prayer chain for urgent prayer requests and a Mothers' Prayers Group, all of which help to support the Christian work in and around our city and county, those in need and those who ask for prayer support of various kinds.

Parish contact email annrlynch@waitrose.com

Our local group in Nottingham meets at 7.30pm on the third Monday of each month, and the themes for the coming months will be based on the importance of prayer in the Christian life and using the gifts we have been given to live and speak the Gospel in an increasingly hostile world. We meet in different parts of the city and in different churches and the themes for the meetings during 2018 are exploring God's love and mercy, and how this affects all our relationships.