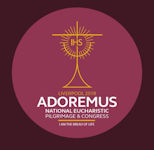 Church
of the
Good Shepherd
To reach out to the parish communities to facilitate friendships and integration.
A body that is able, through it's members, to arrange social events.
That members are able to respond to different needs of the parish through an integrated process.
Members are able to share ideas and expertise.
That the remit of the group can evolve and respond to the needs of the Parish and wider community.
What is required of members?
Members will be required to attend whenever possible to attend meetings of the parish social committee.
Members will be required to support other parish related events during the parish year as necessary.
Members will be required to encourage and wherever possible forge links within and between different parishes and faiths.
How often the meetings take place?
Initially in the Parish Social Centre, but will also be extended to take place on a rota basis in members homes.

We are keen to welcome new members. We can accommodate members who can only help out occasionally. Volunteers will be sort for special events requiring extra help.
Parish Representative: Jeanne Charly Email: Jeanne.charly@virginmedia.com
3 Thackeray's Lane, Woodthorpe, Nottingham, NG5 4HT. Tel: (0115) 926 8288