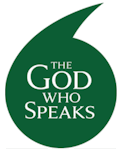 Church
of the
Good Shepherd
On 4th April, the Polish faithful of the Parish brought their Easter Baskets, containing a sampling of Easter breakfast foods, to the church of the Good Shepherd, Nottingham, to be blessed by Canon Philip Ziomek. This is one of the most beloved Polish traditions on Holy Saturday. Each member of the family has a bite of all the blessed foods after Holy Mass on Easter Sunday. This is followed by a great feasting of salamis, eggs, salads and cakes.

The contents of the basket are symbolic -

A Yeast Cake (Babka) - reminiscent of the Risen Lord.

Colourful dyed eggs - symbolise hope in Christ's Resurrection and new life.

Bread - symbolic of Jesus, the Bread of Life.

A Lamb figure - represents the The Paschal Lamb.

Horseradish - symbolises the bitterness and harshness of the Passion of Jesus.

Salt - A necessary element of our physical life and to preserve us from corruption.

Polish Salami (Kielbasa) - indicative of God's generosity and favour.
3 Thackeray's Lane, Woodthorpe, Nottingham, NG5 4HT. Tel: (0115) 926 8288