CATECHESIS:
Confirmation parents are next invited to meet on Monday, 16th October at 7.00 p.m. for 7.30 p.m. Before the program enrolment Mass and blessing of Catechists. As this program demand commitment from parents and young alike, your prayerful support is very much needed.
PARISH BAZAAR:
Thank you to the team preparing for this. You too could help, with a "Bazaar Box" under your stairs. An item a week will fill the box to support the day: A bottle, jams & chutneys, toiletries and stationery etc. Thank you for your involvement in this remote preparation. GIFT COLLECTION POINT: Now established in the Parish Centre Foyer. Please leave that unwanted exchange or any new gift that could be useful for the Bazaar in the various Boxes provided in the Foyer. Thank you.
HOSPITALISATION: An Urgent Message.
It is becoming increasingly difficult to identify Catholic patients in our hospitals and as a result, care for their Spiritual needs. If you, a relative or a friend goes into the QMC or the City Hospital, please inform the Chaplaincy department directly through the Ward Staff and request a visit specifically from a Catholic Chaplain! Also do not forget to inform your parish priest. Cards are available in the narthex for this purpose. You will then have full pastoral care appropriate to your wishes. DO NOT ASSUME that your parish priest or the Catholic Chaplains know that you are in hospital. The following telephone numbers are very useful QMC, 0115 924 9924 ext 63799 or City Hospital on 0115 969 1169 ext 56187. Over to you!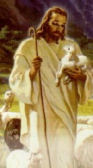 FEASTS:
Tues:
St Ignatius of Antioch
Wed:
St. Luke the Evangelist
RAYMOND GIBB RIP.
Your charitable is requested as we prepare Requiem Mass for Ray on Wednesday 18th October when he will be received to the Church at 6.45 p.m. for Funeral on Thursday 19th October at 10.15 a.m. May his wife, mother and family be consoled by our prayerful union with them in their bereavement.
"HO! HO! HO!" IT'S SANTA TIME AGAIN!
This year Santa has been secretly planning a Christmas Market for your delight on Saturday 9th December from 1.00 p.m.-5.00 p.m. Get yourself along, dressed in Christmas jumpers and hats for entertainment, Merry Making, Festive Foods & Admire the "Fab Firs" on your way to find out what Santa will surprise you with this year!
EMPOWER CATHOLIC CONFERENCE & HEALING SERVICE:
The Diocesan Service Team for Renewal is organising "Empower" Catholic Prayer Conference and Healing service led by Cor Et Lumen Christi Ministry (Damian Stayne) Saturday 4th Nov 2017, 9.00 a.m. to 4.00 p.m. at Our Lady's RC Church, Brooklyn Road, Bulwell, NG6 9ES. The day begins with Rosary at 9.00 a.m. followed by Praise & worship, Mass, Inspiring Talks, prayer and healing ministry. All welcome. Please bring own lunch, drinks provided. There will be a collection to cover the costs. More info email, ccrnottingham@outlook.com or phone.
THE NATIONAL EUCHARISTIC AND PILGRIM CONGRESS.
This will be celebrated from 7-9th September, 2018 in Liverpool. Details will be published as time progresses, but please note we have already opportunities for Adoration on Fridays (12.30-3.00 p.m.; 6.45-7.15 p.m. and Saturdays at 5.30-6.15 p.m.)
AWARD-WINNING FILM - HUSH:
an engaging documentary described as a "liberating conversation about abortion and women's health". There will be a special screening of "Hush" at 7.30 p.m. on Wed 18th October in Nottingham Cathedral Hall. This film, directed by independent documentary filmmaker, Punam Kumar Gill aims to empower women by being pro-information. Please invite friends and family. Pro-life feminist and author Fiorella Nash will introduce the film, and take questions at the end. Tea/coffee and juice will be served. In this the 50th anniversary year since the Abortion Act in this country, this is a opportunity not to be missed. There is no charge for this event. The trailer and more information is available at hushfilm.com
ADULT FAITH FORMATION:
"Wisdom: God's vision for life" covers very interesting topics on finances, relationships, speech, peace of mind & more, soundly supported by scripture and Catechism of the Catholic Church. Lots to ponder and reflect upon. Struggling with these issues, or just wanting to know more? Why not come along on 19th October at 7.30 p.m. and seek Wisdom. Bring a friend. All most welcome. Leaflets available in Narthex for details. Cheryl Broodryk 
FAITH IN FAMILIES:
Boxholders please note; collections will take place during the next few weeks. Donations received from the parish are used to give support to children and families in need in the RC Diocese of Nottingham and the Schools Social Work Service - in partnership with the Catholic Schools in the Diocese. Should you wish to know more about the work of Faith in Families please phone (see newsletter) or if you wish to have a collection box contact Jim Thomson.
WEDNESDAY PRAYER GROUP
meets next Wednesday 18th October from 2.00 - 3.00 p.m. in the Lady Chapel. We believe prayer changes things as we meet to pray for our families, parish, schools, for those who are sick and those who care for them and for all those in need. Further information ring, Ann or Jane (see newsletter).
THE PARISH FRIENDSHIP CLUB:
All welcomed to share this. The next meeting takes place on Thursday, 19th October in the Josephinium from 2-4 p.m. celebrating Bridget McNulty's 90th Birthday party. Subscriptions of £3.00 include raffle and refreshments. As above, all are welcome to join. Bring your friends with you. Details from Mrs Nokes or Barbara Simpson at Saturday evening Mass.
LIVING ROSARY
You are cordially invited to the Living Rosary at Our Lady of Perpetual Succour Church (90 Brooklyn Rd, Bulwell, Nottingham NG6 9ES) on Saturday 28th October after the 4:30 p.m. Vigil Mass. This is organised by the Filipino Rosary Crusade. During the service, people will be representing a bead of the Rosary and lead in saying the prayer for that bead. Participants are requested to wear a white top. For more information, please contact Pietro Albano (pietroalbano@yahoo.com). Thank you.
RETIREMENT HONOURS:
The Diocesan Order of St. Hugh medal (The distinction of this award is found in only being available for outstanding voluntary work and limited to two awards annually in a parish.) has been awarded to the following:


Mr James Pacey. (In recognition of retirement from service to the Parish Finance Office and Gift Aid Claims for thirty years and now celebrating his 89th birthday.)
Mrs Gabrielle Gibney. (In recognition of retirement as Parish Safeguarding Officer for fifteen years and Children's Liturgy Co-Ordinator.)
At the same time we honour Mrs Maria Kirk with a Parish Presentation marking ten years service as Centre Cleansing Operative and to wish her well in her new employment. Date of distributing these honours will be announced in our bulletin.
ACKNOWLEDGEMENTS:
We gratefully acknowledge and appreciate the following:
Sale of Greengrocery: Thank you to all who stock the stall with fruit, vegetables etc. to the parish greengrocery. This week a further £25.20 was banked for the building fund.
A further £250 was raised and forwarded last week, for the "Sick & Retired Priest Fund" from our generous supporters of refreshment at the Thursday Adult Formation program. Thank you.
Parish Tea Dance: &143:75 was banked this week as a result of the monthly Tea Dance and again for the Parish Building Fund.
Sincere thanks to all of our benefactors for your generosity of time and talent.
COURAGEOUS YOUTH
An initiative of Bishop Patrick for young peoples aged 16-35 years from all over the diocese to be held at St. Benedict's Academy, Derby over the weekend of 27th/29th October. More details from Our School Chaplain Joe Hopkins at jhopkins@christtheking.notts.sch.uk or visit youth2000.org.
FRIDAY LUNCHEON:
During Adoration (everyone is welcome from 12.30-3.00 p.m. - The Divine Mercy) our Catering Team offers soup luncheons with Cheese rolls / sweet cakes and pastries, tea and coffee.
NOVEMBER: THE MONTH OF THE HOLY SOULS.
We shall make our annual pilgrimage to Redhill Cemetery to re-consecrate the ground and pray for our beloved dead on Sunday, 5th November at 2.00 p.m. The following Sunday is Remembrance When the 10.00 a.m. Holy Mass will remember all fallen in armed conflict. November Holy Souls envelopes will be available shortly for your Mass intentions of our beloved dead. Remember the Book of Maccabees: "It is a good and wholesome thing to pray for the dead". Let us not forget those in final purification for meeting God.
EXCITING EVENT!
The evening of the 6th January, 2018. Details to follow but keep the date clear!
OOPS!
Last week's entry about the old church includes a ten year error. It was in fact built in 1929 and demolished in 2006, so its life as a church was 35 years and 77 years as a building.
E.D.
Last updated 13.10.2017