Advent 2019 - Advent 2020:
"The Year of the Word" celebrating 1400 anniversary of St. Jerome & 10th anniversary of "Dei Verbum"
"ENCOUNTER YOUTH GROUP"
(Y6-Y13) - this group is now in the second year of running. This is our parish response to our young people to meet once a month for pizza and faith after the 10.30am Mass until 1pm. It is fantastic to see many of our Confirmation candidates this year have taken the opportunity to join the group. Our next meeting is the first Sunday of March.
LENTEN PREPARATIONS:
Annual Parish Shrove Tuesday Pancake Night Tuesday 25th February 5.30pm - 6.45pm.All parishioners, family and friends are welcome to attend our ever popular pancake night. No need for a ticket, £1 per child or £2 for an adult (2 pancakes and a hot/cold drink) or entry can be with a backpack donation for Mary's Meals. Come along and be part of our wonderful parish tradition. All welcome


SHROVETIDE is the traditional time for the Sacrament of Penance in preparation for the Lenten journey beginning this year on the 26th February (Ash Wednesday). Parents of Children in the First Sacraments Programme will celebrate with their children on Saturday, 14th March at 11.00 am. All welcome to support our children in their journey of Faith.


CAFOD (Catholic Agency for Overseas Development) The agency of the Bishop's Conference of England & Wales). Envelopes to support the needs of many Countries will be distributed on Sundays 23rd February & 1st March. Please be frugal in your meals on Friday, 6th March and place money saved in the envelopes for return the weekend of 7th / 8th March. Thank you.


Annual Mission Appeal (this year by Sisters working in Africa) takes place the weekend of 21st / 22nd March at all celebrations of Mass. Thank you in advance for your generosity to the Mission Sisters. Details to follow.


STATIONS OF THE CROSS: The great tradition of the Stations of the Cross in our parish will begin on the First Friday of Lent at the usual time before Evening Mass at 6.45 pm. Would any of our Groups like to lead the Stations of the Cross as in former years? Please sign up on the Clipboards at the back of the Church.


SERVICE IN THE PARISH:
Thank you to all who have responded to our weekly appeal for Sunday Evening Counters and Lectors. This is the last weekend for these appeals, so please do "sign up" today!. Those already exercising these ministries will have their names carried forward automatically and will find themselves on the new rotas. Thank you.
LITURGY GROUP PREPARATION FOR EASTER:
A greeting card advising of all the parish liturgies is in preparation for proofing before printing. If any of the members of the Liturgy group have celebrations in Holy Week (5th April to 12th April) please advise Fr. Philipp in writing as soon as possible. We shall be seeking representatives of Lectors for the Proclamation of the Passion at all Masses on Palm Sunday and on Good Friday, as well the Sacred Texts and Bidding Prayers. Please do offer yourselves for this work. Also, we shall need 12 representatives for the parish community who will offer to have their feet washed at the Mandatum of the Mass on Maundy Thursday. Please note, Lent is a preparation for the Sacred Triduum and finishes on the morning of Maundy Thursday. Ensure you have share the Sacrament of Penance during the forty days (i.e. from the First Sunday of Lent 1st March to 8th April).
FAST & ABSTINENCE:
Mother Church asks all of her children to fast from unnecessary food and abstain from meat products on Ash Wednesday 26th February (N.B. Holy Mass in Christ the King School Chapel at 8.00 am; at the Good Shepherd Academy at 9.15 am and in the Church at 12 noon and 7.30 pm) & Good Friday, 10th April. Of course a gentle reminder that our Bishops hope we'll remember each Friday is a day of Abstinence from Meat products.
PARISH FRIENDSHIP CLUB:
Our next meeting is Thursday next, 20th February at 2.00 pm in the Josehinium. All welcomed. Come and join us for a "Memory Quiz"; who? What? Where? No specialist knowledge is needed, but there is Good Company and a pancake as well! More than welcome - over to you!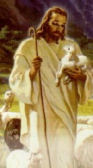 THESE WE HAVE KNOWN:
Jacques Jean-Marie Lucien Godon RIP of Sherwood, whose funeral Rites will take place on Monday, 17th February at 1.00 pm, prior to interment at Wilford Hill Cemetery.

Maura Katherine Daly RIP. Late of Farnsfield and whose Requiem Mass is celebrated on Friday next (21st February) at 11.30 am prior to interment at Redhill Cemetery. Our prayerful condolence to their families in their bereavement as we prepare these last Rites of the Church.
PARISH FRIDAY LUNCHEONS:
These continue every Friday from 12.30 pm - 2.00 pm. (or however long you wish to stay and converse!). We have hot nourishing soups, bread rolls, with cheese, cakes and biscuits as well as tea and coffee. Join us if passing and enjoy meeting with your friends. Unfortunately this half term holiday of school means we won't have a luncheon club, but will resume again on the 28th February. Welcome.
DIVINE MERCY:



We are blessed with Adoration at the Good Shepherd on Fridays from 12.40 pm to 3.00 pm when we celebrate the Divine Mercy Devotion (20 minutes) and again in the evening from 6.30 pm - 7.15 pm with the Gilbertines leading our Evening Prayer at 7.00 pm before the Most Blessed Sacrament (excepting of course when the Stations of the Cross are celebrated during Lent!); and then again on Saturday evenings with the availability of Confession. Please note these opportunities and enrich your spiritual life by presence with the Lord. Some parents of course come to Adoration on Friday afternoons before going to pick up children from School. Very laudable! Why not make a point of coming early on Saturday evenings, especially if you have children preparing for First Communion, and lead them in prayer with the Lord. Please NEVER wait outside in the narthex! Better surely to receive the Divine Blessing on knees before the Lord don't you think?
40DFL
- 40 Days for Life is a peaceful and prayerful way to work for an end to abortion. In Nottingham, with the support of Bishop Patrick, we have prayed outside the abortion facility at the QMC during Lent over the last few years: routine abortions no longer take place there. This year we will be at the Stapleford Care Centre, which contains a BPAS abortion clinic. You're invited to stand and peacefully pray for an hour or two during a 40-day vigil running for 12 hours daily during Lent. Please sign up now to pray with us at 40daysforlife.com/Nottingham or contact us at 40daysforlifenotts@gmail.com.
FAITH INTO ACTION:
A day to build social action in the Diocese of Nottingham. Saturday 28 March 2020, Cathedral Hall, Nottingham. Nottingham Diocese is joining Caritas, the Church's worldwide ministry of chariy. Soon our parish will be part of one of the biggest humanitarian organisations on the planet - and you are invited to be part of it. Join Bishop Patrick, Caritas Social Action Network, the diocesan Justice & Peace Commission and Catholics from all round our diocese. 'Faith into Action' is a day to take practical steps, in parishes and chaplaincies across the diocese, to bring the Gospel to life, locally and globally. For details and booking visit dioceseofnottingham.uk/faithintoaction for further information.
DAY OF THE LITTLE SHEPHERDS:
On 20 February we celebrate the "Day of The Little Shepherds" St Francisco and St Jacinta Marto of Fatima, aged 9 and 7 respectively at the time of Our Lady's apparitions in Fatima, Portugal in 1917. Pope Francis canonised the children on 13 May 2017 making them the Catholic Church's youngest non-martyred saints. This coming 20 February is also the centenary of the death of St Jacinta. Please join us to commemorate and celebrate the wonderful life and example of these little saints in a service of Eucharistic Adoration from 4-6 pm - the first half an hour being particularly appropriate for young people. Please come along, if only for a short while and keep "The Hidden Jesus" company in the Blessed Sacrament of the altar. This is an opportunity to pray for those much needed Vocations to the Priesthood and Religious Life of our Diocese from among our youth.
ARNOLD FOOD BANK:
Thank you for your continued support. The need is great and so is your generosity for this. Bless you for sharing your bread!
NATIONAL SCRIPTURE TOUR:
The Scripture Tour will be in the Diocese of Nottingham next Saturday 22nd February 2020 at the Holy Trinity Parish Centre, Newark, Notts NG24 4AU, visit anytime between 10 am and 4.30 pm. The artist Pete Codling will be explaining his artwork at 12.30 with other presentations before and after on Mary & The Word, Seeing The Word, Exploring The Word, Sharing The Word, Living The Word with food and refreshments available. Visit: www.dioceseofnottingham.uk There will also be a chance to win 'The God Who Roars' lion, see Cardinal Vincent Nichols trailer: www.cbcew.org.uk/home/events/the-god-who-speaks
VACANCY:
The directors of the Nottingham Roman Catholic Education Service are seeking to appoint an Assistant Director to take a leading role in the continuing development of all areas of Catholic Life within our diocesan schools. Full details are available at www.dioceseofnottingham.uk/education/recruitment/diocesan-education-service Closing date: 2 April 2020.
INTERNATIONAL FOOD EVENING:
Plans are in hand to put on another evening of International Food and Entertainment on Saturday 28th March from 7pm. Please save the date and look out for tickets on sale shortly. If you would like to contribute a taster dish as part of the event either sweet or savoury please have a word with Marie Langford or fill in the sign up sheets at the back of church.
EUCHARISTIC CONGRESS 2020.
Please note this takes place in September (not August as previously announced). Would you be interested in forming a parish holiday/pilgrimage for five days in Budapest and places of interest?
Dear parishioners:
PLEASE CONTINUE to offer courtesy to our neighbours when parking cars in the vicinity of the Church. Thanks!
Parish Centre Schedules
PARISH ADMINISTRATION SUITE:
Usual Parish Activity in Centre. See Schedule for full details.

Parish Centre Schedules.


Last updated 14.2.2020