MISSION OF Fr.PAUL OKELLO WANDERA IN UGANDA
I am a Diocesan Priest of Jinja Diocese in Eastern Part of Uganda. I was born on 15th August 1980 in Uganda. I come from a family of 6 children; 3 girls and 3 boys. We live with our mother because our dad passed on 15 years ago.
I was ordained a priest for the Diocese of Jinja on 15th August 2009 by late Bp. Joseph Willigers MHM. I have served in various capacities in the D iocese. Currently, I am working as; Diocesan Secretary, Chancellor, Pastoral Coordinator, Chairman of priests as well as Parish Priest of Our lady of Fatima Parish Jinja. This year I will be celebrating a decade in priesthood.
In my Parish we are 4 priests serving, with a student seminarian for placement of one year. As a young priest I have been very interested in supporting many young men to the priesthood in our Diocese; spiritually, morally and financially. At the moment I have 12 seminarians under my support since most of the seminarians come from poor family backgrounds who cannot afford to pay the tuition in the seminary as required from a very candidate per year as part of their contribution towards the expenses in formation.
Am very glad as a young priest to accompany other young men through the journey to priesthood so that the Lord's vine yard may be filled with labourers and even send some to serve elsewhere. Of course it has not been very easy for me since raising the needed funds is difficult and it is still a problem. We need a lot of prayers and support to help them go through formation.
This year, am happy to have had already one candidate become a priest and another one is becoming a deacon on 17th August. Next year, I will have one more ordained a priest and another deacon again. It is my joy to participate in this noble task of formation.
Let's pray for vocations in the Church and more so here in UK. Have a blessed week and fruitful week filled with the spirit of God.
TODAY IS SEA SUNDAY:
when the Church prays for all those who live and work at sea. Without them we would not have most of the items we buy in the shops. Today's second collection is for Stella Maris (Apostleship of the Sea), the Church's official maritime welfare agency. It supports seafarers both practically and spiritually. This collection is vital to enable it to continue its work, so please give generously and remember seafarers in your prayers. Thank you. To donate online please visit www.apostleshipofthesea.org.uk. There are also some dedicated 'Sea Sunday' gift aid envelopes in the Narthex which you can use for the collection.
REPOSITORY:
Please note that the Repository will not be available for the following weekends; 13/14 July, 20/21 July and 27/28 July. A selection of cards will remain available and the Parish Admin Suite will be able to assist as usual during the week on Monday & Tuesday 10am-3pm Thursday & Friday 10.30am-1.30pm.
FRIENDSHIP CLUB:
The next meeting is on the 18th July at the earlier time of 1.30pm. There will be a show of Paddington Bear 2. All welcome.
WEDNESDAY PRAYER GROUP
meets next Wednesday 17th July from 2.00 to 3.00 pm in the Lady Chapel. All are welcome. This is the last meeting before the summer break. For further information or requests for prayer during this time ring Ann or Jane (see newsletter)
ADULT FORMATION PROGRAMME:
Designed to support all Catechists, parents and parishioners this programme explores a teaching of the Faith each week, with input, friendly discussion and refreshment for about an hour and half. See the poster in the narthex for details and gather on a Thursday (7.00 pm for 7.30 pm) in the Marian Hall. Next week's topic: The Eucharist.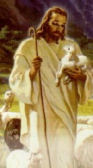 FEASTS:





Mon:

St. Bonaventure




Tues:

Our Lady of Mount Carmel




Sat:

St. Appollinaris





FRIDAY ADORATION:



We encourage all parishioners to share in Friday Adoration. We repeat the times listed above (12.40 p.m.-3.00 p.m. and 6.30 p.m.-7.15 p.m.) Adoration of Our Blessed Lord enriches our spiritual lives in Union with the Eucharistic Christ and the mystery of His redemptive power.
ALTAR SERVERS:
Parents are asked to encourage all servers to attend the Club (& Standards) evenings. The next one is due on Friday 19th July at 5.00 pm in the Centre. Please note that cards with details of these meetings are available in the sacristy.
Parents please ensure that servers arrive and are fully vested in the Sacristy at least ten minutes before The Divine Liturgy is due to begin. We are asked to ensure a prompt start to the Liturgy!
ROSMINI CENTRE:
Friday 19 July Healing Mass Cancelled
Saturday 20 July "Desert Day Retreat" A chance to get away and make space - silent retreat day guided by Fr. David Tobin IC 10am for 10.30 am; 2.30 pm Mass depart by 4 pm. Bring own packed lunch (possibility of fasting?), refreshments available throughout the day. Donations.
THE CHOIR OF ST PETERS' CHURCH:
Saturday 20th July, 3pm at The Church of the Good Shepherd
British choral and organ music from the sixteenth to the twenty-first century performed in beautiful surroundings and a sumptuous acoustic. The concert will be an hour long. Admission is free, with donations welcome.
PARISH DEBT - BUILDING FUND COLLECTION:
This monthly collection will be taken next week. This collection helps repay the loans financing essential building work. We have reduced the debt to under £50,000 but need to borrow again to pay for urgent work on the church lower level roof, as well as the presbytery roof which has been neglected for years and is now in urgent need of repair. We also need to borrow substantially soon to repair the "concrete cancer" affecting the mullions supporting the church windows. If you use standing orders for your 'normal' offerings and have previously completed a Gift Aid declaration, you may wish to use the special (white) donation envelopes (in the narthex) to make your offerings for the building fund. This enables the parish to claim Gift Aid on them. Thank you for your generosity in helping us manage our debt.
Parish Finance Committee
ADORATION TO THE PRECIOUS BLOOD OF JESUS:
The month of July is the month of the Precious Blood. There will be a holy hour of adoration with music, The Sorrowful Mysteries Of The Rosary, The Chaplet Of The Precious Blood and Benediction from 10.45-12.00 (after the 10am mass). Saturday 20th July.
APPRECIATION FOR SUPPORT FOR SUMMER RAFFLE
and Pop Up stall. Total = £325. Winners. Alliarica , and Jim & Annie,
Dear parishioners:
PLEASE CONTINUE to offer courtesy to our neighbours when parking cars in the vicinity of the Church. Thanks!
Parish Centre Schedules
PARISH ADMINISTRATION SUITE:
Usual Parish Activity in Centre. See Schedule for full details.

Parish Centre Schedules.


Last updated 12.7.2019