APPRECIATION:
We gratefully acknowledge the following donations to the parish: The gift of the Paschal Candle, which will be used throughout the year for baptisms, marriages and all of the other liturgical celebrations. £200 received from the generosity of people sharing Sunday Coffee mornings with us, and for all of the other generous donations for flowers etc. that enhance the beauty of the Church and enable us to enjoy the Parish Centre. A new Cover for the Book of the Gospels carried by the Deacon at Holy Mass. Thank you to all of our benefactors.
NUPTIAL CONGRATULATIONS:
Our prayerful congratulations to James Needham and Tracy Rogerson who share the Sacrament of Marriage on Friday next at 1.00 p.m. We seek the Lord's Nuptial Blessing upon them as they begin the journey of their married life together. Please note that due to celebration of the Sacrament of Marriage, we will defer the afternoon Exposition and Divine Mercy for this week and begin again the following Week.
MAY PROCESSION:
The Good Shepherd Primary Academy will celebrate the school's annual May Procession in honour of Our Blessed Lady on Friday next at 2.45 p.m. All are welcomed to share this with our School children.
BLESSED SACRAMENT PROCESSION:
This Fourth Procession in honour of the Most Blessed Sacrament will be led by Bishop Patrick on 2nd June beginning at St. Mary's Church (Hyson Green - Site of the first foundation and work of the Venerable Mary Potter and the Sisters of the Little Company of Mary) at 2.00 p.m. It will journey through the streets of Nottingham in blessing and arrive for Benediction at the Cathedral at approximately 4.00 p.m. Please join in and witness to our Faith in the Most Blessed Sacrament.
FIRST HOLY COMMUNION:
This is celebrated on Saturday, 8th June at 11.00 a.m. After preparation, 54 parents feel confident that their children are now ready to journey forward receiving the Lord at Holy Mass and entering ever deeper in communion with Him. All are welcomed to this great parish event; but as is custom, our children and their families are invited to share with the whole parish community on the Sunday (9th June) at their usual Mass celebration. All candidates, including those not in the Good Shepherd Academy are warmly invited to the traditional First Holy Communion celebration in the Good Shepherd School on the Monday morning, when they will cut their cake and continue the celebrations with all of their friends. Congratulations to all First Communicant families and a special thanks to our parents, and Catechists as well as Mrs Williams and the Staff of the Good Shepherd Academy who prepare the children and are generous with their time and talent to bring them to this wonderful time in their spiritual lives.
A reminder dear reader, that we already prepare the programme for next year's Spiritual Journey to First Confession and First Holy Communion; please sign up for this with the cards in the Sacristy if your child is rising to eight in the next academic year. Thank you.
SACRAMENT OF CONFIRMATION:
Enrolment cards for the Sacrament of Confirmation are now available and we hope parents of young people 11+ will encourage their youth to prepare and share the gifts of the Most Holy Spirit.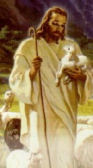 FEASTS:
Saturday, 25th May:
St. Bede the Venerable
SACRAMENT OF HOLY ORDERS (Priesthood or Diaconate):
"Is Jesus calling me to be a priest?" If you have the stirrings and wish to explore possibilities; seek some advice from reliable people. At The Old Friary, 247 Gordon Road, Thorneywood, Nottingham NG3 2LG on a Friday evening once a month (31st May, 28th June, 26th July, 27th September, 25th October & 29th November). There is the opportunity of Supper, prayer, a speaker and discussion beginning at 7.30 p.m. Further information can be found from the Vocation Teams by email to nottingham vocations@hotmail.co.uk.
WALSINGHAM PILGRIMAGE
This year's Diocesan Pilgrimage to Walsingham is on Saturday 15th June 2019.
NOTE THE NEW TIMETABLE: Arrivals from 11.00 a.m. at the Catholic Shrine with Mass commencing at 12 noon celebrated by Bishop Patrick. Please see the poster in the narthex for details. YOUR parish is hoping someone will step forward to organise a coach for this occasion with the Bishop to England's national shrine of Our Lady.
THE FOODBANK :
is in need of tins of meat, vegetables, fruit and rice pudding, pasta sauce, instant coffee, UHT milk and fruit juice. We are very grateful for your generosity, but the need is great. Leave it in the red boxes in the narthex and help us at this critical time. Thank you!
ALTAR SERVERS:
Parents are asked to encourage all servers to attend the Club (& Standards) evenings. The next one is due on Friday 17th May at 5.00 p.m. in the Centre. Cards with details of these meetings are available in the sacristy.
Parents, please ensure that servers arrive and are fully vested in the Sacristy at least ten minutes before The Divine Liturgy is due to begin. We are asked to ensure a prompt start to the Liturgy!
ADULT FORMATION PROGRAMME:
We continue this excellent series and continue to encourage you all to participate. Our next meeting is on Thursday, 23rd May under the title of the "Infallibility of the Church" and the "Four Marks of the Church". Surely all parishioners will want to avail of this opportunity of deeper vision and understanding of the Faith. Refreshments are available and your donations are a tremendous support to the sick and retired priest fund of the diocese. Our parish quota has still to be raised and all donations to the same are gratefully accepted. Thank you.
NOTTINGHAM DIOCESE HAS A VACANCY
for a Chief Operating Officer based at Willson House next to the Cathedral in Nottingham. This new role will provide an exciting opportunity to make a pivotal contribution to the Church's mission by managing the resources of the Diocese in a creative and professional manner. The C.O.O. will report to the Episcopal Vicar for Finance and Administration who is a member of the Board of Directors.
The closing date for applications is 12.00 noon on Tuesday 28th May 2019. Further information and application form can be obtained by emailing financial.secretary@nrcdt.org.uk
FRIDAY ADORATION.
We encourage all parishioners to share in Friday Adoration. 12.40 p.m.-3.00 p.m. and 6.30 p.m.-7.15 p.m. Adoration of Our Blessed Lord enriches our spiritual lives in Union with the Eucharistic Christ and the mystery of His redemptive power.
BEING MISSIONARY CATHOLICS:
Bishop Patrick invites all Catechists to a Training Day at The Trinity School, Beechdale Road, Aspley on 13th July from 10.00 a.m.-1.30 p.m. This is facilitated by David Wells and will support and inspire our Catechists as well as giving the opportunity of pooling ideas in this great work. If you would like to join our parish catechetical team speak with Fr. Philipp or with Rachael Steel for further details.
BEING A GOVERNOR IN A CATHOLIC SCHOOL:
The parish will host a session for new, existing or prospective governors of our Catholic Schools (either Foundation or Parent) here at the Good Shepherd Parish Centre on Wednesday, 12th June from 6.30-8.00 p.m. Places are free, but please indicate you will be joining in by telephoning Karen Rich of Our Lady of Lourdes Multi-Academy Trust (see newsletter). Governorship in a Catholic Academy is a very important work and this will open out for us and value the wonderful work our governors do in supporting our Schools.
A JOURNEY OF FAITH:
After last year's very successful RCIA programme in the parish (Our Thanks to Peter Bruccoleri, Reg Carter and their team) which culminates this weekend when our neophytes (those seven baptised at the Easter Vigil) will meet with the Bishop and share Holy Mass with him at the Cathedral, we begin to think of Autumn onwards. Yes let us plan, by looking out for enquirers into the Faith. They may be from your own family or neighbourhood and just waiting for your gentle encouragement. Enrolment cards, without obligation, are now available for anyone to express an interest in the gift of Catholic Faith. Please share these with anyone you feel might like to have your invitation.
THE ROSMINI CENTRE:
Don Antonio Belsito will give an "Introduction to the Book of Ecclesiastes" on Tuesday evening, 21st May from 7.00-8.00 p.m. and Fr. Ted Mullen will offer talks on Celtic Spirituallity on Saturdays in June from 2.00 - 4.00 p.m. at the Rosmini Centre. The first two sessions of this are Saturdays 1st & 15th June followed by a retreat day on the 29th. See the notice board in the narthex for further details. Thank you.
Dear parishioners:
PLEASE CONTINUE to offer courtesy to our neighbours when parking cars in the vicinity of the Church. Thanks!
Parish Centre Schedules
PARISH ADMINISTRATION SUITE:
Usual Parish Activity in Centre. See Schedule for full details.

Parish Centre Schedules.


Last updated 17.5.2019