ALTAR SERVERS:
We continue to seek Altar Servers to support the superb liturgies enabling our celebrations of Faith glorifying the Lord. Current Altar Servers are asked to fill out the forms found in the Sacristy and return them. Prospective candidates for this ministry are asked to take cards from the narthex and return them to the priest's house. The altar Servers formation program has begun and continues on Friday evenings from 5-7 p.m. in the Marian Hall. Current and prospective Servers, who have achieved their 8th birthday and above are invited to respond to this invitation to take up this ministry in the parish.
FRIDAY ADORATION.
We encourage all parishioners to share in Friday Adoration 12.40 p.m.-3.00 p.m. and 6.30 p.m.-7.15 p.m. Adoration of Our Blessed Lord enriches our spiritual lives in Union with the Eucharistic Christ and the mystery of His redemptive power.
"BE LIKE FRANCISCO":
Details of this devotion to "The Hidden Jesus" are available from caroline.smith127@antlworld.com or from the leaflets in the narthex. On 4th April Our Lord will be available for your intercession, meditation and contemplation on the Altar in Exposition of the Blessed Sacrament from 4-7.00 p.m. Please pick up a leaflet in the narthex and encourage especially the children to "be like Francisco".
MARRIAGE PREPARATION:
All couples intending to marry at the Good Shepherd, or living in the parish and hoping for marriage elsewhere are invited to attend our pre-Nuptial preparation on Monday, 18th March at 7.15 p.m. in the atrium. Booking in from 7.00 p.m. with tea/coffee and biscuits. We look forward to welcoming you.
ADULT FORMATION PROGRAMME:
All are welcomed and we especially hope that all parents in our First Sacraments Programme for this year will attend this excellent vision of Faith. See the poster in the narthex. Gather on a Thursday (7.00 p.m. for 7.30 p.m.) in the Marian Hall
PARISH FINANCIAL REVIEW
as mentioned last week, members of the parish finance team will be speaking to us today at each Mass about the parish financial review required by the diocese. The talk is being supported by a display in the narthex. There will be pledge cards available if you would like to join our planned giving arrangements and/or sign up for Gift Aid. Members of the finance committee will also be available in the narthex after each Mass to answer any questions you may have. OFFERTORY ENVELOPES for the new planned giving year starting on 7th April 2019 will be available from next week-end.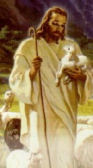 FEASTS:
Lenten Ferial Mass all Week. - Except Monday, 25th March
Mon:
Solemnity of The Annunciation of the Lord
REMEMBER IN PRAYER:
Annie Simmonaitas RIP whose funeral rites will take place on Wednesday, 3rd April at 10.30 a.m. at Bramcote Crematorium. May the souls of the Faithful departed rest in peace.
STATIONS OF THE CROSS IN LENT -
Friday at 6:45 p.m. It is your opportunity to reflect on the past: "What did I do to encourage the call of the Lord to the priesthood to serve the people of God?" It is your opportunity to reflect upon the present: "Am I being complacent such that I worry not that my brothers and sisters are falling away from the practise of Holy Faith and we are not encouraging vocations to the priesthood in our own time for the future?" It is your opportunity to reflect upon the future: "Are you content to let the Faith drift; to see the continuing shortfall of priests to serve your children and grand children?" Over to YOU, to join the Great High Priest, who calls YOU to His side!
CELEBRATIONS OF HOLY MASS:
Personal involvement by request in the gift of the Mass is the greatest gift anyone can give. We are blessed that so many share this vision, yet fewer priests means less celebrations of the Holy Mass. Many request Saturday night or Sunday morning. Your generous flexibility in allowing for celebration on a weekday will mean less delay. Times and dates are governed by date of request and entry into the Mass register. Thank you for your understanding with this.
WEDNESDAY PRAYER GROUP
meetings are on Wednesday, 27th March from 2.00-3.00 p.m. in the Lady Chapel. We hope you will be able to join us as we pray for our parish, families and all those in need, and to enjoy a time of peace and reflection in God's presence. Information or prayer requests, ring Ann or Jane (see newsletter).
FAITH IN FAMILIES
Box holders are asked to note that box collections will take place from Monday 11th March to Saturday 20th April and that a collector will be contacting you shortly.
THE ARNOLD FOODBANK
is especially in need of tins of meat, tins of vegetables and tins of tomatoes, jars of instant coffee and jars of pasta sauce. The red boxes for donations are on the right as you enter the church. Thank you for your continued support.
PRECIOUS LOVE:
God So Loved The World, He Gave His Only Son (John 3:16) Catholic Renewal Convention & Healing Service Saturday 30th March 2019, 9.30 a.m. to 4.30 p.m. in the Marian Hall, Good Shepherd Church. Praise & Worship, Mass, Talks. Amazing Testimonies, Healing Ministry Service led by Cor Et Lumen Christi Community, Chertsey (Damian Stayne ls Community). All welcome. A collection to cover costs. More info email, preciouslove2033@outlook.com Service organised by Precious Love Catholic Evangelization Ministry, in association with Diocesan Service Team for Renewal, Nottingham www.ccrnd.org.uk. See Poster in the Narthex.
CHILDREN'S LITURGY:
Due to an increase in the number of children attending Children's Liturgy at the 10.30 a.m. Sunday Mass, we need volunteers to join the existing team. We must ensure that we meet safeguarding standards by having enough adults. New volunteers are not required to lead the liturgy but rather to be an extra pair of helping hands. To find out more please come along and meet members of the Children's Liturgy Team in the Centre after 10.30 a.m. Mass today or email the team at childrensliturgys@gmail.com. Many thanks. We look forward to welcoming you on board.
CATECHISTS:
We hope as a parish community to broaden our responsibility of passing on the Faith and thus ask if any parishioners have an interest in Catechesis to join us at a meeting on Wednesday evening, 27th March at 7.00 p.m.-8.15 p.m. as a preliminary to discuss the way forward. The parish is currently engaged in all Sacramental preparation and we hope to dovetail this with our schools. Please reflect if at this stage you have an interest in supporting parish catechesis and join us at this meeting.
SACRAMENT OF CONFIRMATION:
Enrolment cards will soon be available for young people wishing to prepare for the Sacrament of Confirmation. Traditionally we have invited the Bishop to come every two years to celebrate this Sacrament with our Youth and people over the age of 11. Please begin to think now of encouraging your young people in the family to deepen their spiritual journey in Faith and seek the seven gifts of the Holy Spirit.
FORTY DAYS FOR LIFE:
A prayer vigil each day that began on the 4th March and continues near the Queens Medical Centre for forty days from 6.00 a.m. - 6.00 p.m. daily. This is an opportunity to pray for the unborn child and expectant mothers. Details are on the notice board in the narthex. This is a peaceful vigil of prayer that seeks the grace of promoting the Gospel of Life.
CREATIVE CROCODILES:
A three hour Easter themed Art event session to support parents in Easter preparations. Creative Crocs is hosted by Katie Kitching (Primary School Classroom Practitioner) & Dominique Smart (a Graphic Designer) on Wednesday, 17th April, 2019 from 11.00 a.m.-2.00 p.m. in the Parish Centre (Marian Hall) for children aged 5-11 years. Cost is only £15.00 per child.
Please bring snacks and a drink. Further details available from creativecrocsart@gmail.com to reserve your place.
PREPARING FOR THE SACRED TRIDUUM:
Cards are in preparation of Liturgy celebrations to enable your full Catholic participation with the Lord. We need extra Lectors for the Passion Readings and Universal Prayer as well as representatives of the parish to have feet washed on Maundy Thursday. Please look out this weekend for the "sign up" boards at the back of the Church.
PAINTING AT THE MARY MAGDALEN FOUNDATION:
This local Catholic Charity founded by Sr. Elizabeth of the Little Company of Mary to support Alchohol dependents and their families is in need of volunteer painters to refresh the paint of the shop plasterwork. If you could offer to do some of this Mike would like to hear from you (see newsletter). Thank you.
CAR PARK GATES MALFUNCTION:
Sorry for the inconvenience, but the upper car park gates have malfunctioned. We expect engineers this Tuesday morning to assess the problem. In the meantime please squeeze through.
Dear parishioners:
PLEASE CONTINUE to offer courtesy to our neighbours when parking cars in the vicinity of the Church. Thanks!
Parish Centre Schedules
PARISH ADMINISTRATION SUITE:
Usual Parish Activity in Centre. See Schedule for full details.

Parish Centre Schedules.


Going into hospital?
Please ensure you have forwarded details to Fr. Philipp on the Parish Administration Suite number or Sr. Aine - Catholic Chaplain to Nottingham University Hospitals on 0115 924 9924 ext: 63799 (QMC) or 0115 969 1169 ext: 56187 (City Hospital Campus) preferably before entering or in emergency ask your representative to advise on the above.
Last updated 22.3.2019