ALTAR SERVERS:
The Altar Servers Formation dates have now been released which starts in March, 2019. All current Altar Servers are asked to attend. New Servers will need to attend all sessions for enrolment into the Guild of St. Stephen on 26th December, 2019. Information leaflets are available in the Sacristy and in the parish centre (Faith formation Notice Board). Have you submitted your contact details? Please do so forthwith. Thank you.
Cheryl Broodryk.
CANDIDATES FOR FIRST SACRAMENTS: 2020
will be asked to enrol from First Sunday of Advent 2018 until the end of January: to share a parish nurturing programme through 2019 for full enrolment in September 2019. Please alert parents that if they wish to encourage their children to First Sacraments in 2020 they will need to enrol NOW!
FIRST SACRAMENTS 2019:
Our candidates for First Sacraments began their catechesis last Wednesday and again on Friday. Next week they will come together to celebrate "Forgiveness" at the 10.30 a.m. Holy Mass in preparation for First Confession. Please remember to keep our School Teachers, Catechists and parents in your prayer at this important stage for our children. Bless you.
SACRAMENT OF MARRIAGE:
We shall soon be inviting candidates for marriage in 2019 to meet with Fr. Philipp to begin preparation. If anyone is contemplating preparing for the Sacrament of Marriage please telephone Fr. Philipp to arrange a preliminary meeting. We look forward to welcoming you.
CATHOLIC FAITH FORMATION:
Please note that our Adult Faith Formation program is now in annual recess and will begin again on Thursday evening, 27th February at 7.00 p.m. for 7.30 p.m. start. Refreshments will be available and a presentation entitled "Parable-The Yeast" God's Creation: The World. All are welcomed and we hope you will pencil this into your diaries and participate.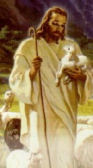 OF YOUR CHARITY REMEMBER IN PRAYER:
Ruth Thompson RIP. of Coppice Road, Arnold, who died peacefully on 1st January and whose funeral will be received at the Good Shepherd with Requiem Mass on Tuesday (22nd January) at 9.15 a.m. Please note the change of time.
Noel Purdue RIP. After long illness patiently borne and supported by Monica, Noel died peacefully last Thursday. We pray for the repose of his soul as we prepare to receive him to the Church on Wednesday 30th January at 6.45 p.m. for Requiem Mass on Thursday, 31st at 12.30 p.m. May Noel rest in peace.
George Wrobelewski RIP. Jerzy was called by the Lord suddenly at home on Sunday morning 6th January. A long time parishioner of the Good Shepherd, we offer our prayerful condolence to his wife, Gill and her sons at this time. May he rest in peace in fulfilment of life's journey.
FRIDAY ADORATION & SOUP LUNCHEON.
Please be aware that Adoration of the Blessed Sacrament takes place normally on Fridays from 12.40 p.m. - 3.00 p.m. and again from 6.30 p.m. - 7.15 p.m. and again on Saturdays from 5.00 p.m. - 5.45 p.m. Why not make ten minutes of this at least once a month as part of your personal Spiritual program. Your prayer for Priestly vocations and for our First Sacrament children is vital. Thank you.
ANNUAL VALENTINES MASS:
Join the Bishop on Sunday, 10th February at 3.00 p.m. at the Cathedral for this celebration of renewal of marriage vows within the Holy Mass. This is a must surely for those recently married and those with significant anniversaries silver (25 years), pearl (30 years), ruby (40 years), Golden (50 years), Diamond (60 years) or platinum (70 years) and any above of course. Booking not necessary, just respond to the Bishop's invitation!
FRUIT JARS:
If you are able to bring any former Jam/Marmalade Jars for future use, please do so. They can be left in the usual place by the base of the tower for collection. Thank you.
PARISH BUILDING FUND:
Perhaps you might like to remember this fund in your will as you help to support our magnificent Church for future generations. Our Building Fund is supported by a monthly second collection (this week) and reduces our current debt of £90,000. Our recent gas bill for heating the Parish Centre, cooking in the Centre kitchen and heating the Church (please note this is not a utility bill for the Priest's House!) was received this week for £2,000. It puts our weekly income into perspective surely. Thank you to all who work so hard to ensure we all have these marvellous facilities for the benefit of our parish community and to evangelise our neighbours by our charitable welcome to them. We try to run the parish centre as a self-financing sector of the parish, but rental income and parish use doesn't quite cover necessary expense. While we note we shall have to have three of the blinds in the Marian Hall rehung and further expense will be the necessary reroofing of the priest's house which has after nearly eighty years deteriorated, our pooled resources of energy, expertise, frugality, and generosity of talent to raise funding as well as generosity of direct giving gives us confidence to face future needs. Thank you indeed in anticipation of the various income streams for the benefit of us all. Bless you.
WE DRAW ATTENTION TO THE FOLLOWING:
Peace Sunday is celebrated this week promoted by "Pax Christi" organisation in response to the Holy Father's call for prayer for peace. Think of the various flashpoints of war in our world, and effect it has on the lives of people in bereavement, physical and psychological damage and displacement of people. Pax Christi calls upon us to renew prayer for peace by informing our conscience of these sins against our brothers and sisters. The Octave of Prayer for the Unity of Christians: This annual Octave begins on Friday of this week centred upon the feast of the Conversion of St. Paul.
GILBERTINES:
Do you wish to develop your spirituality and engage in a deeper prayerful communion with the Lord. Then the Gilbertine Brothers and Sisters may be for you. Speak to Mrs Elizabeth Hodson or any member of the Sodality for further details
PARISH RECORDS:
Our Administration Team will shortly embark on a program of record renewal. It would help us if you can fill out the cards when available with up to date information of name, address and contact telephone number and if you will; a skills audit for succession planning. This will enable us to respond promptly to any needs and are held securely under the current Data protection legislation to secure your privacy.
EMERGENCY, HOSPITALISATION & SICKNESS:
We have with limited success, been using the "Hospital Referral Cards" found in the narthex to enable us to act promptly when emergency arises. Please do familiarise yourself with these referral cards and use them. In confidence you can fill them out and hand them to Fr. Philipp or one of the Admin Team (see details below in the box) and thus enable an immediate response to need. For immediate response please do not rely on emails! The telephone, either to the Hospital Chaplaincy, Sr. Aine, or Fr. Slavic (details in the narthex or Switchboard will put you through) or to the parish can usually assure you of an "on call" chaplain with you in less than 15 minutes.
EMMANUEL HOUSE
expresses amazed gratitude for the generous donations during Christmastide. This continues ideally until the 2nd February; the Feast of the Presentation. Please remember it is possibly the coldest time of the year and your generous support is vital. We continue to collect and the next collection is next weekend. Thank you.
THEOLOGY IN THE PUB:
How to defend the Faith, the Catholic Faith.


When: Tuesday 22 January 2019, at 8:00 p.m.
Where: Hand and Heart (upstairs room), Nottingham
Speaker: Georgia Clarke. Georgia Clarke is the Parish, Schools and university coordinator for 'Catholic Voices'
DIOCESAN REFLECTION DAYS:
Led by David Wells and listed below. Please consider representing the parish at one of these days (whichever suits you) to enter into dialogue about the future of the diocese. We hope we as a parish will be well represented-see Fr.Philipp for details.


Wednesday 30th Jan - Holy Trinity Parish Centre, Newark, NG24 4AU
Thurs 31st January - Our Lady of Lincoln Parish Hall, Lincoln, LN2 2HE
Tues 5th February - Sacred Heart Parish Hall, Loughborough, LE11 2HE
Wed 6th February - The Diocesan Centre, Mackworth, Derby, DE22 4BD


These meetings build upon the Bishop's recent pastoral letter laying out the priorities for the Diocese. Your contribution would be valuable indeed. Please see if you can respond and represent us on one of the evenings. Bless you.
USED POSTAGE STAMPS:
Thank you to all who collect these and have brought them in. Please place them in the box in the narthex
GREETINGS CARDS:
Please note, Mrs Godfrey advises that all Mass and greetings cards are available through the Parish Administration Suite should the Repository not be opened when you come. There is a wide selection to choose from.
Parish Centre Schedules
PARISH ADMINISTRATION SUITE:
Usual Parish Activity in Centre. See Schedule for full details.

Parish Centre Schedules.


Going into hospital?
Please ensure you have forwarded details to Fr. Philipp on the Parish Administration Suite number or Sr. Aine - Catholic Chaplain to Nottingham University Hospitals on 0115 924 9924 ext: 63799 (QMC) or 0115 969 1169 ext: 56187 (City Hospital Campus) preferably before entering or in emergency ask your representative to advise on the above.
Last updated 18.11.2019