GET READY FOR ACTION! A SPECIAL REQUEST RECEIVED:
Little Lambs (Monday morning in the Marian Hall) have entered a request that we repeat the Christmas Tree Festival of last year in conjunction with Secret Santa. It is advised that many visited the Church for the first time as a result of the Festival from the Secret Santa Celebration. Please may we invite all parish groups to put on thinking Caps? We will contact groups this week with a view to seeking your support in this marvellous and enjoyable evangelisation program. Please do give a positive support.
ANNUAL PARISH BAZAAR.
24th November, ad 2018 from 10.30 am - 3.00 pm. Only a week to go! We look forward to welcoming you, your friends and family. The Church will be open all day for this event also. Another opportunity of welcome to our Grade 2* listed building of unique importance.
SECRET SANTA FUN TIME!
(See note above about the Christmas Tree Festival!) 8th December, from 12 noon - 4.00 pm. The Box Office is now open! All tickets are £4.00 each with a minimum gift value to the same amount. All our gifts are donated and a great number are valued much higher - Bottles of Wines etc; gift tokens and a top prize of £250 cash in one of the boxes. Hot food will be served throughout with various supportive games, David's Christmas stall, Repository (Last minute Christmas Wrapping, cards, Nativity sets etc.) and 3 Christmas Hampers Raffle and a children's entertainer is booked from 2.00 - 4.00 pm. Fun all round on the Patronal Feast Day of Our Diocese - Our Blessed Lady under the title of the Immaculate Conception.
PARISH CAROLS:
14th December at 7.30 p.m. Our Annual Candlelit Parish Carol Service at 7.30 p.m. in Church followed by mulled wine and mince pies with shared table in the Centre. Once again "Secret Santa" parcels will be available for collection and we'll try and persuade Santa himself to attend for distribution. Party time again. Book yourselves in now!
CREATIVE CROCS:
15th December 10am - 2.00pm) Creative Crocs are holding a 4 hour Christmas Themed Art Session to enable parents to finish their Christmas preparations. Creative Crocs is run by Primary School Teacher Katie Kitching & Graphic Designer, Dominque Smart on Saturday, 15th December from 10.00 am - 2.00 pm in the Parish Centre for ages 5 - 11 years. Cost is only £20 per child or £35 for 2 x siblings. Email creativecrocsart@gmail.com to reserve your place and prepare a packed luncheon!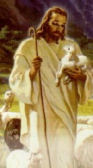 FEASTS:
Wed:
Presentation of Our Lady
Thurs:
St. Cecilia (Patroness of Musicians)
Fri:
St. Clement
OPERATION CHRISTMAS CHILD:
Please note. Christmas Boxes for children will now be collected during the week of the 25th November to 28th November. They should be collected then so please bring your box in this, one of our annual parish charities, to the Church before the 28th. Thank you indeed for all of your support.
EXTRA APPRECIATION TO ST. MARGARET CLITHEROW ACADEMY!
It was wonderful to witness the visible presence of over 100 of the school children, supported by parents last Saturday night, taking a very active part in the Liturgy of Sunday Mass. Heeding the words of Jesus and encouraged by the Head teachers, "Let the little children come to me ..." both in voices raised in song, proclamation of the Sacred Scriptures and prayer. The Academy is a vital part of our parish community with their monthly enthusiasm and preparation for the Mass on Saturday evenings. Many thanks to address to Miss Reilly and Mrs Sweeney (Joint Principals) for their encouragement which brought so many parents and children to a wonderful celebration!
CATHOLIC FAITH FORMATION:
Begins again on 28th. November with "Seeing, but not seeing - a parable" at 7.00 pm for 7.30 pm start. Welcome friend. Light refreshments on offer.
FIRST SACRAMENTS; 2019.
Enrolment in our First Communion Programme 2019 will take place on two Sundays at the revised time of 10.30 Holy Mass. Parents will be able to choose either Sunday 9th or Sunday 16th December (both at 10.30 am Holy Mass). This should accommodate pre-made plans at this time of year. A mailing will be forwarded to explain of this and procedure, during the course of this week.
Candidates for First Sacraments 2020 will be asked to enrol from the First Sunday of Advent 2018 to share a parish nurturing programme through 2019 for full enrolment in June 2019. Please alert parents NOW that if they wish to encourage their children to First Sacraments in 2020 they will need to enrol during Advent, 2018!!!
ARNOLD FOOD BANK:
Thank you to all of our contributors. Can you buy that extra tin or packet to put into our foodbank red boxes each week; to be found to the right side of entrance in the narthex.
GOOD SHEPHERD REPOSITORY / RETAIL OUTLET.
Please note our thanks for your continued support of our Parish Repository. It will be available also at the Bazaar and Secret Santa and off sales are available throughout the week via the Parish Administration Suite or the rack in the Church for Christmas Cards. If you don't see your requirement; please ask. Orders can usually be available within a week! All Christmas spiritual, greeting and practical needs available. Order your new Missals as Christmas gifts (especially for children to engage in the Mass) as soon as possible.
CONSIDERATION:
Please do remember our neighbours and always park your car with consideration even it means a little walk!
ST. OSCAR ROMERO:
A celebration of the Canonisation of Archbishop Oscar Romero takes place, led by Bishop Patrick at the Becket School, West Bridgford on Monday, 26th November at 7.00 pm. To book your place contact Maggie Mairura at mmairura@cafod.org.uk.
A MESSAGE FROM SARAH:
Dear friends, Co-op has selected our Parish centre as one of its community groups to support. But we need you to select our cause. The more votes we get, the higher the funding. This funding will help us improve the centre, which benefits the groups who use it, such as guides/scouts, Little Lambs, Spanish lessons etc. You can select us here: https://membership.coop.co.uk/causes/22026. Thank you and please share with friends and family.
Sarah Benedek.
ALTAR SERVERS:
Parents are asked to please note: Altar Servers club nights continue throughout November (23rd & 30th) from 6-7 pm on Fridays in the Josephinium.
ADVENT AND THE TRAVELLING CRIB:
If you would like to host the Nativity for an evening; inviting your friends and neighbours to a short prayer / carol service and offer mince pies and tea / coffee for an hour, then please sign the chart in the Church over the next few weeks.
A MESSAGE FROM THE SVP.
Can any one PAT test a DVD player for free, for an elderly person visited by the SVP? Contact a member of the SVP if you can.
MISSIO RED BOXES:
Thank you to all for the recent collection to support the Church's outreach through "Missio". Box holders are gently reminded by the Missio Co-Ordinator that they are now due for emptying. Please bring them to The Sacristy and place them in the large container provided. They will then be available after emptying, the following week from the narthex. Than you for your continued support for the Missions.
EMMANUEL HOUSE:
"Thank you" for the tremendous generosity of last month and especially for food contributions. It is much appreciated. Good clothing is also appreciated and can be sold in the Charity Shop or distributed to clients for use in winter time. Next weekend we have the monthly collections once again and a list of food requirements can be found in the Emmanuel House Recess to the left of the Church entrance. Thank you.
GOD, LOVE & SEX:
a DAY CONFERENCE on 1st December from 10.30 am - 4.00 pm at Nottingham University to explore how Pope John Paul II's landmark fork "The Theology of the Body" can transform our lives. This conference is organised by the Diocesan Marriage and Family Life Commission and the Nottingham University Chaplaincy and comes highly recommended to all. Those preparing for or recently married would benefit for this. Bishop Patrick will give the opening address and the keynote speaker will be Edmund Adamus with workshops on marriage and The Gospel of Life (of St. John Paul). The cost is £10 (£5 for unwaged/students) All are welcomed. For further details and booking contact: totbday.org.uk.
EUCHARISTIC MINISTERS:
Our congratulations to those commissioned by the Bishop this weekend. Details to follow.
FRIDAY ADORATION: & Light Luncheon:
Our Friday devotions have begun again with Adoration of the Most Blessed Sacrament from 12.30-3.00 pm and Divine Mercy Devotions. Light Luncheon is available in the centre from 12.40-2.15 pm. Please begin to set aside a half hour each Friday once a month at least to pray for Vocations to the priesthood and for the Church of the future with this devotion. Bless you. Can you help us by joining the team of luncheon providers. Speak with any of the team for information. THANK YOU FOR YOUR THOUGHTS AND CONTRIBUTIONS and now generous acceptance of new Mass Schedules. Please be assured these are not random, but produced with the vision of the Diocese and Deanery to supply the Church of the future as well as today. Please be generous in accepting these necessary changes and express your generosity by remaining in support of your parish and praying and actively promoting the necessary future vocations to the Priesthood of the diocese.
Parish Centre Schedules
PARISH ADMINISTRATION SUITE:
Usual Parish Activity in Centre. See Schedule for full details.

Parish Centre Schedules.


Going into hospital?
Please ensure you have forwarded details to Fr. Philipp on the Parish Administration Suite number or Sr. Aine - Catholic Chaplain to Nottingham University Hospitals on 0115 924 9924 ext: 63799 (QMC) or 0115 969 1169 ext: 56187 (City Hospital Campus) preferably before entering or in emergency ask your representative to advise on the above.
Last updated 16.11.2018