FROM SR. ANNE LCM:
Sr. Colette wishes to thank Fr. Philipp, the Eucharistic Ministers, those who visited her, gave gifts, sent cards and offered prayers for her. Your kindness, love and support have been greatly appreciated. Sr. Colette is gradually settling into her new community of L.C.M. Sisters. It is a great joy and blessing to her to be able to attend Holy Mass in the Convent Chapel and pay visits to the Blessed Sacrament. Sr. Colette assures you all of the daily support of her prayers.
Sr. Anne.
SACRAMENT OF CONFIRMATION:
Enrolment cards are now available for young people wishing to prepare for the Sacrament of Confirmation, and we hope parents of young people 11+ will encourage their youth to prepare and share the gifts of the Most Holy Spirit.
FIRST SACRAMENTS:
Thank you to all parents for your attendance last Wednesday. We shall be inviting you all, and the children's Godparents to share their enrolment Mass in October shortly when all is arranged.
APPRECIATION:
We continue to offer sincere thanks to all who remember the needs of the parish community and the burden of debt we share, by fund raising efforts. Last week your Monday Banking Team were able to report to the Finance Committee that our Sunday morning Coffee Mornings donated £336:00 and Ron and his team of organisers of the monthly T Dance forwarded £165.80. For all your help and support in generating these funds; thank you.
Recent Bills paid for repairs etc. are as follows: £3,156 for renewal of blinds and Parish Centre maintenance; £9,192 for Omega Lightning Conductors to ensure as a public building we conform to modern Safety Standards by total renewal of lightning protection for all of our buildings; £609.00 for the annual copyright license renewal. And £456 for the annual PAT (Portable Appliance Test) of all electrical appliances to ensure your safety in their use. So you see your generosity in weekly offering and fund raising is greatly appreciated to enable us to meet these legal requirements as well as our running costs. Thank you.
MICHAELMAS SUPPER & QUIZ NIGHT:
We hope many will be entertained by our Quiz & Supper Evening on Saturday, 28th September at 7.30 p.m. Tickets are now available for the Quiz Night Supper at £5 adult individual and £15.00 family ticket. You are invited to bring your own tipple to enjoy yourselves, and hot and soft drinks will be available. We hope you all will want to come, but you can support the same with the Autumn Raffle of three excellent hampers donated to us. Tickets are only £1.00 a strip for a chance to win and as the hampers and quiz prizes are donated we sincerely thank our benefactors for their tremendous support for our parish debt. Thank you to all who support our parish community.
PROGRAMMES BEGINNING:
As well as the meetings for parents to ensure their confidence when our children and youth prepare for the Sacraments of Confirmation and First Confession & First Holy Communion (First Sacraments) other programmes have begun their Autumn Schedules.:-
The Parish Choir is now meeting again on Tuesday evenings at 7.00 p.m. in the Marian Hall of the Centre. If you enjoy singing please consider coming along to meet Robert O'Farrell our Master of Music and the members who will make you very welcome.
The RCIA programme. If you wish to renew your Faith after perhaps a period of being non-Sacramentally Active, or would like to enquire into the teachings of the Faith then be invited to our RCIA programme each Tuesday in the Centre at 7.30 p.m.
Tuesday Morning Coffee "Drop in" from 9:50 a.m. for tea / coffee biscuits etc. as well as Sunday mornings after 10.30 a.m. Holy Mass. See item above.
Friday Soup & Sandwich luncheons each Friday in the Josephinium. Home made soups, savoury baps, French stick bread, cakes and biscuits, with tea and coffee all available from 12.40 p.m. until 2.30 p.m. approximately!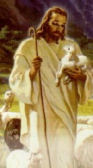 FEASTS:





Mon:

Sts. Cornelius & Cyprian




Thur:

St. Theodore of Canterbury




Fri:

St. Andrew Kim Tae-gon




Sat:

St. Matthew





ALTAR SERVERS:



Those wishing to join this ministry please look out for the new dates that will be published this weekend. The program will start in March 2020. This formation is a requirement needed to serve at Holy Masses. It also creates confidence and active, individual internal participation at Holy Mass releasing tremendous grace. Please contact Cheryl on cheryl08@virginmedia.com if you require more information, Fr Philipp or the parish office. Please note Bishop Patrick is hoping all Altar servers will share with him at the Annual Guild of St. Stephen Mass in November. Servers always attend in robes and we hope that there will be a huge turnout from the Servers of the Good Shepherd Parish.
FORTHCOMING MARRIAGES:
Our congratulations to all marriage jubilarians of this year. You are a tremendous example to Michael & Rebecca (21st September) and Jason & Lucy (5th October) who are in the final stages of preparation with a rehearsal booked for the celebration of the Sacraments of their marriages.
A reminder that all contemplating marriage in the Church next year either at the Good Shepherd Church or elsewhere are invited to contact Fr. Philipp during this Autumn Semester. We are arranging the Marriage Preparation programme beginning in January and will ensure all the necessary paperwork for the fulfilment of Canon Law with all necessary parochial permissions is prepared.
KNIGHTS OF ST. COLUMBA:
Bishop Patrick will preside at Holy Mass in thanksgiving for the completion of 100 years since the founding of the Knights of St. Columba on Saturday, 21st September at 2.30 p.m. here at the Good Shepherd Church. The Knights of St. Columba are an international organisation of Catholic men (there are Dames also) who were founded to support the clergy and parishes and for personal sanctification. We are blessed to have the Knights meeting here at the Good Shepherd and are noted for their support not only in the parish community, but also in the Diocese, especially at the Cathedral when needed. This celebration will be the occasion of great joy and all are more than welcomed to participate. We hope you will accept this invitation. Bishop Patrick will celebrate the Sacrament of Holy Anointing during this Holy Mass for all who request it, and the Knights will host a refreshment party afterwards in the Parish Centre. Put the date in your diary and come along to welcome the Bishop; celebrate with the Knights; experience their Apostolic work; and enjoy their hospitality.
ANNUAL PARISH BAZAAR:
Can you help us prepare for our Christmas fundraiser please? We're trying to raise as much as we can for the church's urgent repairs and need the following items for the Christmas Fair Sat 23 Nov, 10.30 a.m.

Good condition second hand toys.
Clean nice teddies for the teddy bear tombola.
Children's new toys and gifts for a tombola.
Grown up new gifts for a tombola.
Whiskey for the Irish coffees.
Nice bric-a-brac.
"UNPLANNED":
Thank you to all who have so promptly responded to the petition concerning the movie Unplanned, this is very encouraging. Please still consider spreading the appeal for we need as many signatures as possible. If you wish to know more details about this please chat to Marie Langford or Caroline.
WEDNESDAY PRAYER GROUP
meeting in September 18th from 2.00 - 3.00 p.m. in the Lady Chapel. All are welcome and we hope you will be able to join us as we meet to pray for our parish, families and all those in need, and to enjoy a time of peace and reflection in God's presence. For further information or requests for prayer for a particular intention ring Ann or Jane (see newsletter).
DON'T FORGET:
Going into either the Q.M.C. or the City Hospitals; please ensure you let us know! This is even more imperative since Sr. Aine has retired from this work after her order, The Sisters of Nazareth requested that she take on a new mission supporting their elderly Sisters. Due to the DATA Protection Act, it is vital that all Catholics going into Hospital advise us, in order to maintain Spiritual support. Over to you!
Dear parishioners:
PLEASE CONTINUE to offer courtesy to our neighbours when parking cars in the vicinity of the Church. Thanks!
Parish Centre Schedules
PARISH ADMINISTRATION SUITE:
Usual Parish Activity in Centre. See Schedule for full details.

Parish Centre Schedules.


Last updated 13.9.2019