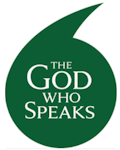 Church
of the
Good Shepherd
To prepare parents/guardians for the Baptism of their baby/children.
It is an opportunity to prepare individuals for the importance of the Sacrament of Baptism.
To help parents/guardians to acknowledge the important step they are taking in bringing their children up.
It is an opportunity for them to reflect on their own spiritual/faith practices.
It is an opportunity to dialogue about their contribution to the catholic community, how they can help in moving the community forward.
What is required of members:
Members are required to attend 1 meeting.
They need to attend a seminar to prepare themselves for the Rite of Baptism.
Need to reflect on their roles and responsibilities they will be exercising bringing their child up in the Catholic faith.
Members will be required to watch a DVD on Baptism, reflect on content and followed by a question and answer session.
How often do the meetings take place?
Approximately every 2 months.
Where do the meetings take place?
In the Parish Centre, Sundays 3pm-4.30pm
Parish Representative: Margaret Tempest (Maggie)
Assistant helpers: Sheila Boneham-Hill and Deacon John Wakeling
Email: margaret.tempest@btconnect.com
Parish Office: Carmel Ryan (co-ordinates all information with Maggie) goodshepherd.arnold@nrcdt.org.uk
Children 4 yrs and over please contact: Clare Byrne
Email: goodshepherd.arnold@nrcdt.org.uk
Downloadable Baptismal Registration Forms:
3 Thackeray's Lane, Woodthorpe, Nottingham, NG5 4HT. Tel: (0115) 926 8288