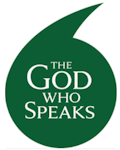 Church
of the
Good Shepherd
Oblates of ST Gilbert (Gilbertines)
The Oblates of ST Gilbert is a lay group following a life of Gilbertine spirituality.

This is aided in the following manner:
The reciting of the Gilbertine Vespers (evening prayer) or Compline (night prayer) daily in one's home.
A reflection usually at the end of the day, where God has been present in our daily life.
Reading the Rule of ST Benedict.
Praying for the unity of all Christians.
Collectively reciting Vespers every Friday, at 7pm in the Lady Chapel, at the Good Shepherd Church.
Quarterly, a Chapter meeting and Mass at Mount ST Bernard Abbey.
Annual weekend retreat at Mount ST Bernard Abbey.
Annual Mass at ST Andrew's Church Sempringham.
Parish representative:
Liz Hodson
Email:
goodshepherd.arnold@nrcdt.org.uk
3 Thackeray's Lane, Woodthorpe, Nottingham, NG5 4HT. Tel: (0115) 926 8288